Sprayers
Whether you're looking to fill your container with household cleaners and chemicals, lotions or wrinkle treatments, glass or tire cleaner, ensuring that you choose the right sprayers to fit your container and product type is important to the dispensing and application of your product.
With different styles and functions, you'll want to consider what you need, and what will work best for you.
Our packaging sprayers at Packaging Options Direct generally fall into three distinct categories: trigger sprayers, fine mist sprayers and regular mist sprayers.
These sprayers should not be confused with pumps, which are generally characterized by their spray pattern and the pumping action used to release the product.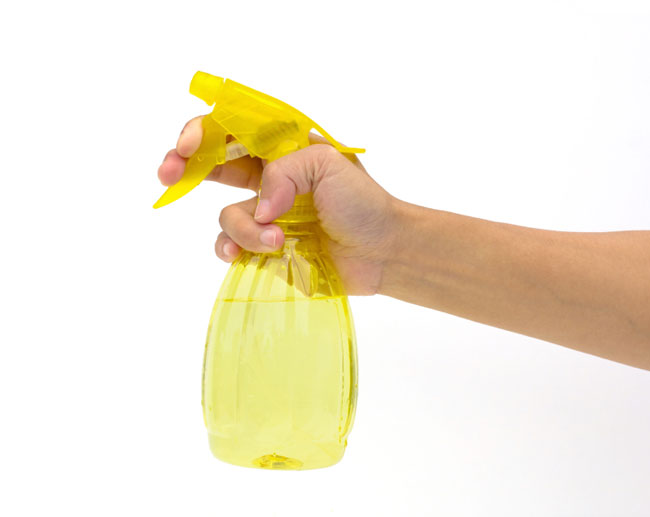 Categories of Sprayers
Let's take a look at our three different categories of sprayers offered at Packaging Options Direct:
Trigger Sprayers: These sprayers are most often used for cleaning products and chemicals, and come in a variety of sizes, colors, textures and spray outputs. Products in a trigger sprayer are dispensed via pulling the "trigger," whereas fine mist and regular mist sprayers dispense product similar to a pump. Some of our sprayers come with a ratchet-style, non-backoff neck finish and all are available with different length dip tubes.
Fine Mist Sprayers: Exactly as they are described, fine mist sprayers dispense your product with a fine mist. They are popular among beauty and hair products and come in a wide variety of colors, including the popular black and white options, and in varying spray outputs, neck openings, and dip tube lengths.
Regular Mist Sprayers: These sprayers are nearly identical to the fine mist sprayers, yet regular mist sprayers have more product output than a fine mist. They are also available in a wide variety of colors, spray outputs, neck openings, and dip tube lengths.
From sleek black fine mist sprayers to complete the packaging of your latest aromatherapy solution to large trigger sprayers for the gallons of cleaning supplies stored in your garage, let our team of packaging experts at Packaging Options Direct be your guide to finding the perfect sprayer for your application.
With more than 100 years of packaging experience and expertise, we look forward to being your guide.
Buy Sprayers at Wholesale Prices
Our selection of sprayers comes in a number of sizes, styles, colors, spray outputs, materials, neck openings and dip tube lengths. As you browse our website, you'll see we have provided detailed product information for each sprayer and the containers that fit each for your convenience. We are your one-stop destination for all your packaging needs.
Trigger sprayers, fine mist sprayers and regular mist sprayers can be purchased via our website with no minimum order and can be bought by the individual piece or case.
We're confident you'll find our wholesale pricing to be the most competitive in the packaging industry.
Need help finding the sprayer that best suits your product and packaging?
Contact us today at Packaging Options Direct by calling customer service at 1-855-754-3728 between the hours of 8:00am and 5:00pm CST, Monday thru Friday.
We look forward to helping you and to meeting all your packaging needs. Connect today to get started!